Alpaca Area – Willow Bell Tent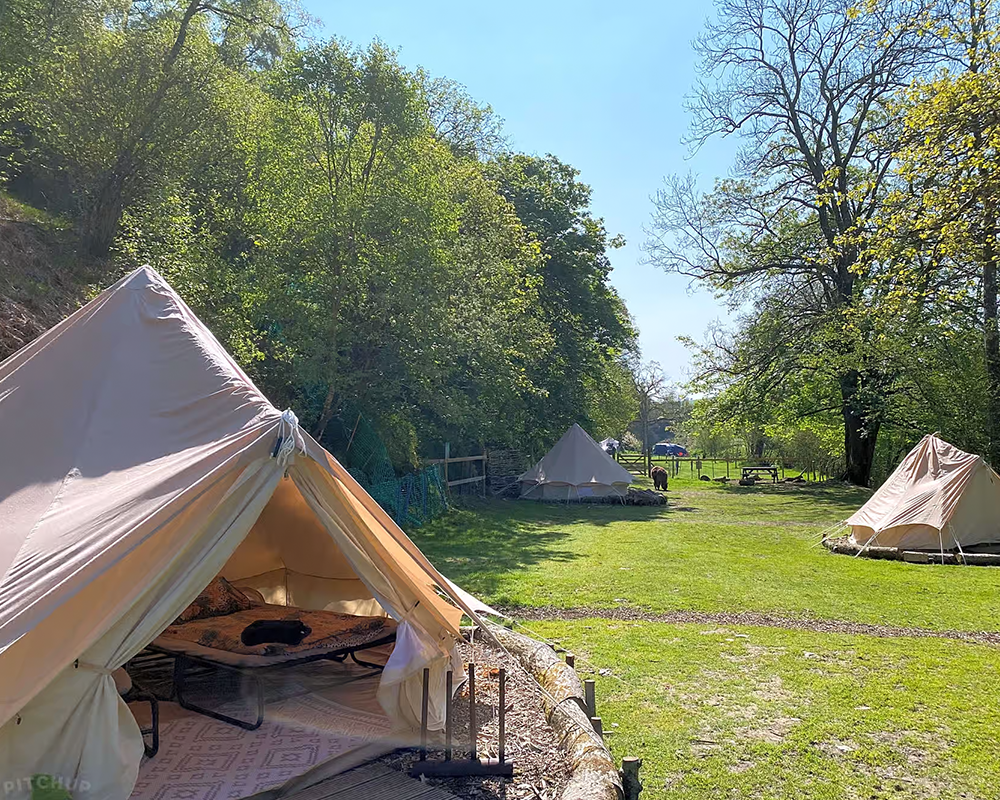 Wild Glamping has arrived at The Crown Inn campsite.
This unit is located within the alpaca paddock, approximately 100 metres from the carpark and is accessible by foot only.
Please bring your own folding chairs / deckchairs.
Our bell tent can be arranged to suit your requirements.
Open space tent with 1 x double sofa/futon.
No showers on site
Please contact us to arrange your set up.
Bed linen
Duvets and pillows
Picnic table
WiFi is available in the pub. Phones can be charged in the pub too
Shared toilet facilities are accessible via the pub
For a small additional charge, the following is available to hire. Please contact us with your requirements. These items are also available on your booking page.
Travel cot (1 max)
Fire pit (2 max)
Log baskets (order as you need)
Per night £60.00 (based on 2 adults)