Wild Camping at The Crown Inn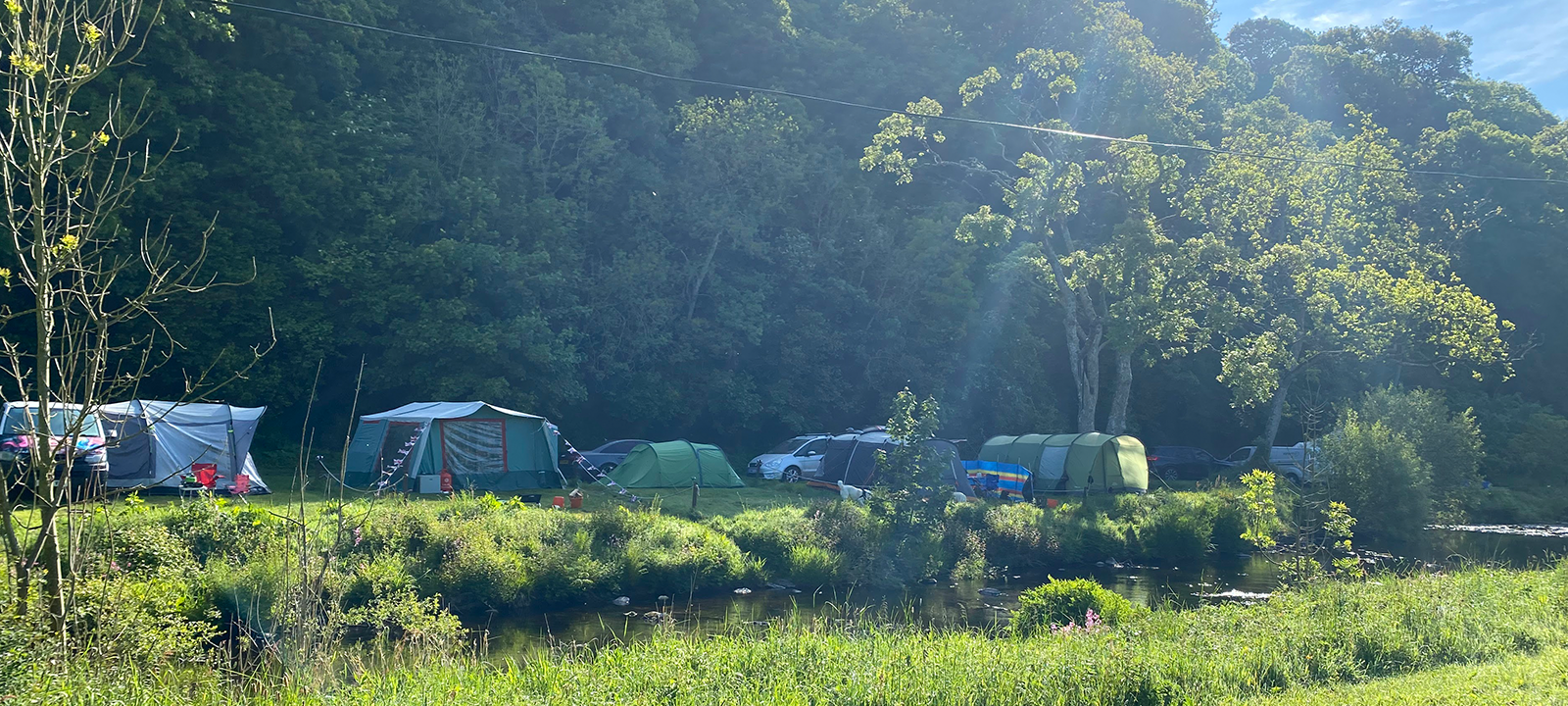 Wild Camping? Near a River? And a Pub?
Yes you read it correctly. The Crown Inn in North Wales has a unique wild campsite tucked away next to the River Alwen.
Get away from it all and spend some quality time outdoors. Have a campfire in a fire pit, paddle in the river, explore the local area and sleep out under the stars (skies permitting).
Noise
If music must be played it is to be played quietly for personal entertainment only during the daytime. All music is to be turned off before 9:30pm. Any allowed groups and/or family bookings become quiet and respectful of other campers.
Dogs
Due to the livestock we keep on site, this is a strictly no dog site.
Campfires
All fire pits and/or barbecues must be used off the floor as not to damage the grass and ground in the camping area so it is left in pristine condition for the next wild camper. If you would like to have a campfire and do not have a fire pit don't worry, we have that covered for you. Fire pits to hire from site. Please ask at the pub.
To respect the environment and the Welsh clean air plan, only kiln-dried wood is to be burnt in fire pits. A well-stocked supply of kiln-dried wood is available to buy daily from our camp shop if needed. Please ask at the pub.
We do ask that no trees, bushes or foliage on site to be cut and used for firewood. Failure to heed this could compromise your stay on the site.
Marked-out camping pitch
Fishing in the river is free for paying guests
We keep a large supply of firewood and firelighters that can be bought daily from our on-site camp shop
WiFi is available in the pub. Phones can be charged in the pub too
Toilets are accessible via the pub
For a small additional charge, the following is available to hire. Please contact us with your requirements.
Travel cot
Fire pits
Wood buckets
Pitches
Arrivals
Upon your arrival to the site please call 01490 420209 or pop into the pub and speak to a member of staff and let us know you have arrived.
Departing
All rubbish from your stay to be removed from site when departing. This will leave your plot in pristine condition for the next set of wild campers.
Group Bookings
No group bookings are allowed. If you would like to book more than two pitches with family and friends, please phone in advance as these will only be taken at the discretion of the owners.