The Crown Inn
A historic, family-run, country pub
A river runs by...
The beautiful River Alwen
Stunning riverside campsite
With woodland walks
The peaceful "Vale of Meditation"
Set in the surroundings of North Wales
Outsite seating
Join us on the terrace
Darganfyddwch Dafarn y Goron!
Originally a Welsh drovers inn, the Grade II listed Crown Inn is a traditional pub that sits above the river Alwen in the village of Llanfihangel Glyn Myfyr.
With oak beams, and granite floors, our pub provides the perfect pause to your day. If you are looking for somewhere to enjoy a great pint and traditional home cooked food, you've found the right place.
We have a range of real cask ales and a traditional pub menu you can enjoy whether in the pub or outside on the spacious terrace that overlooks the river.
Come rain or shine The Crown Inn is a great place to visit, popular with walkers, cyclists, locals and discoverers. We hope our 300 years old pub set in a stunning location offers you all you could wish for, whether it be a roaring log fire, a game of pool, a view across the river or dare we say it… WiFi.
Enjoy.
Caroline & Richard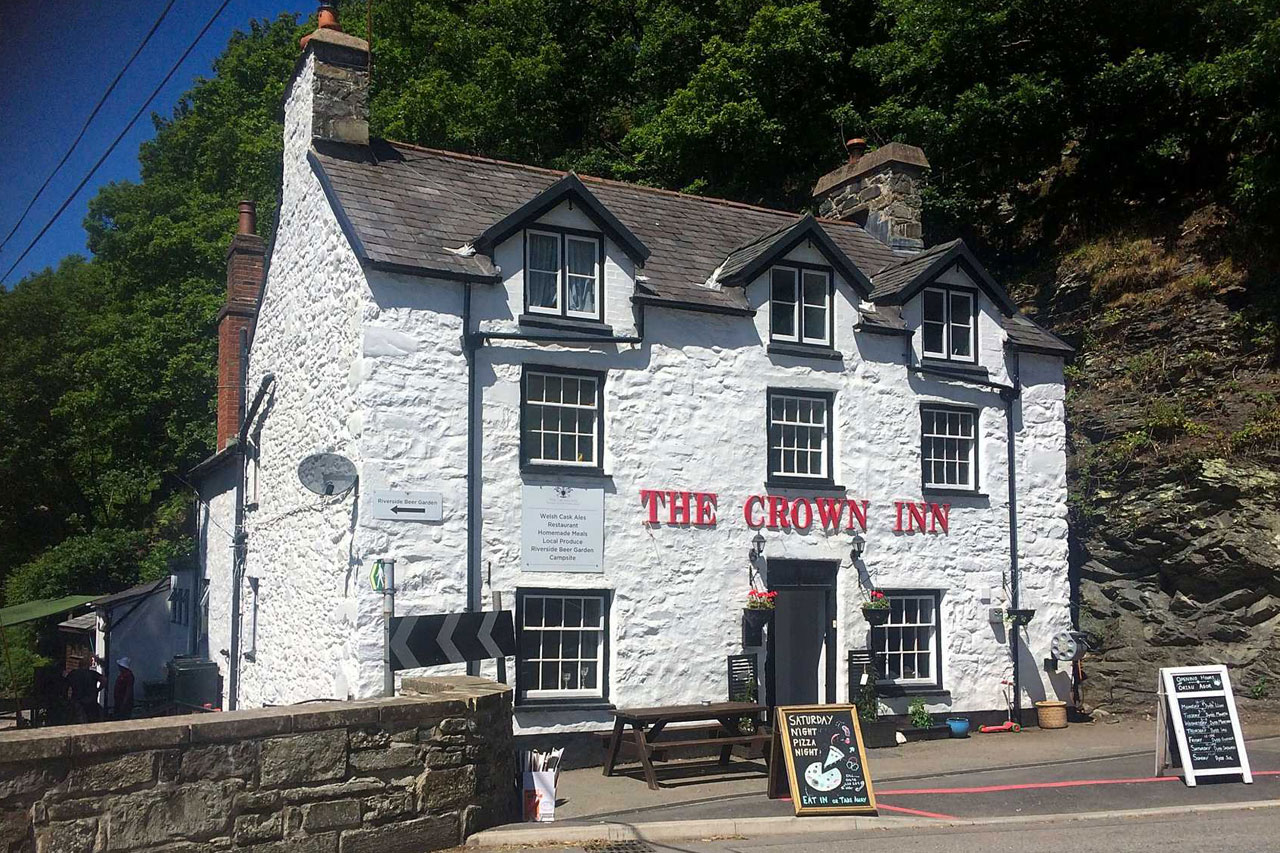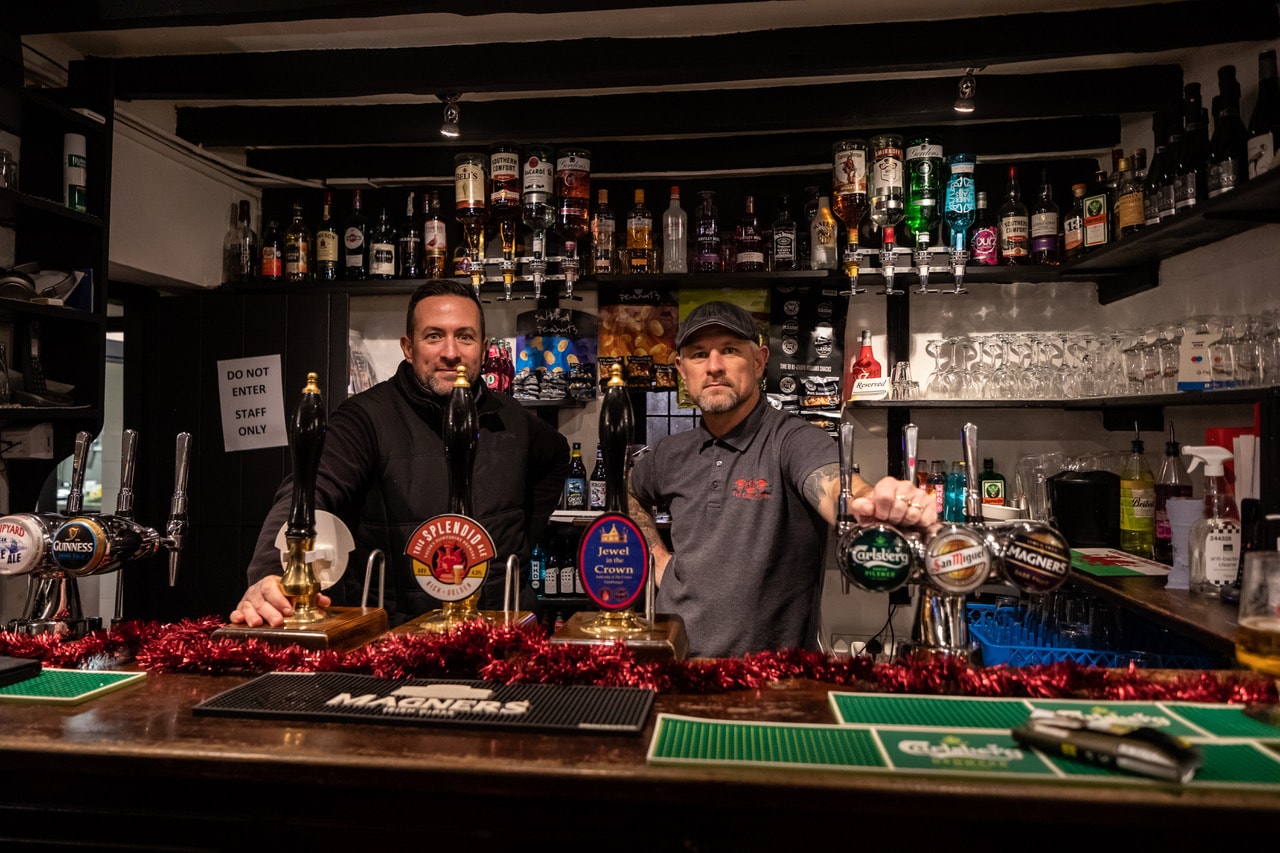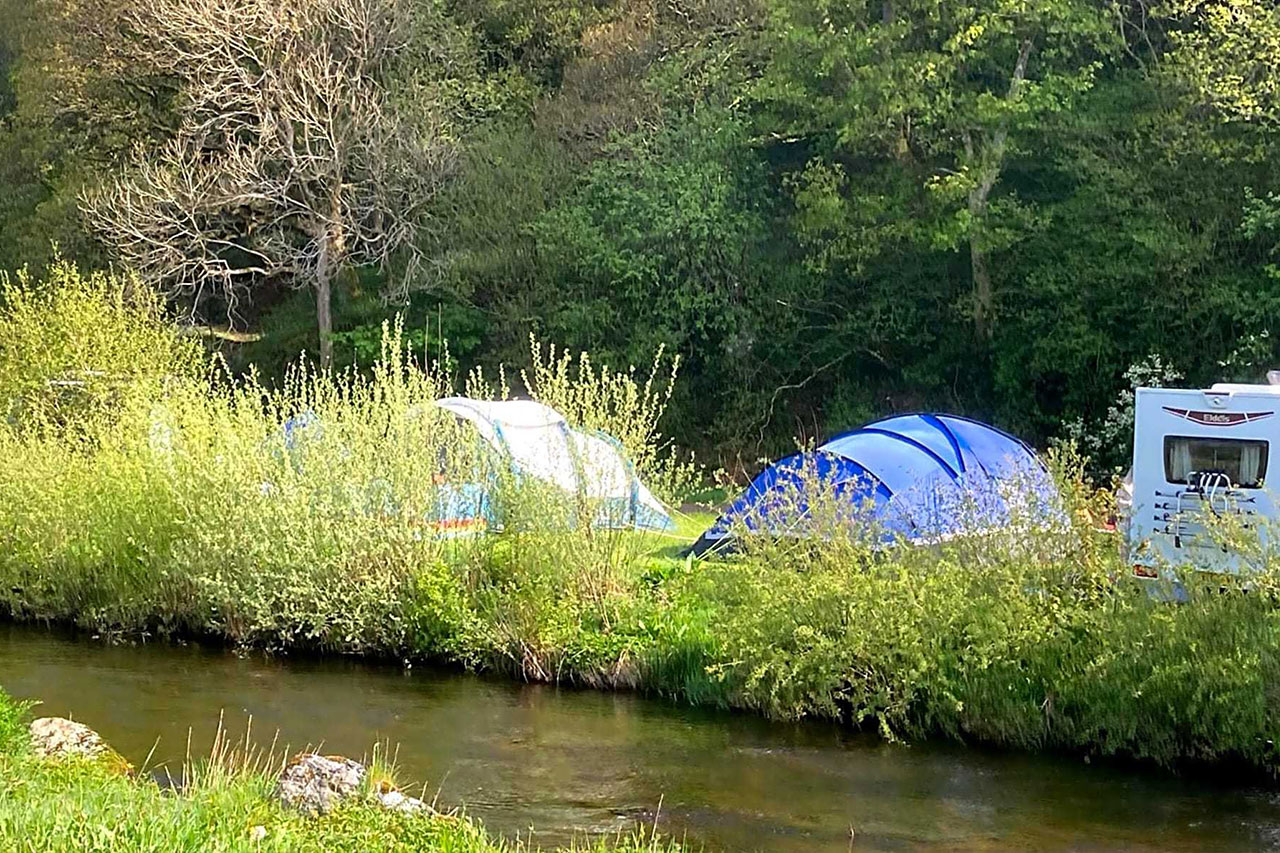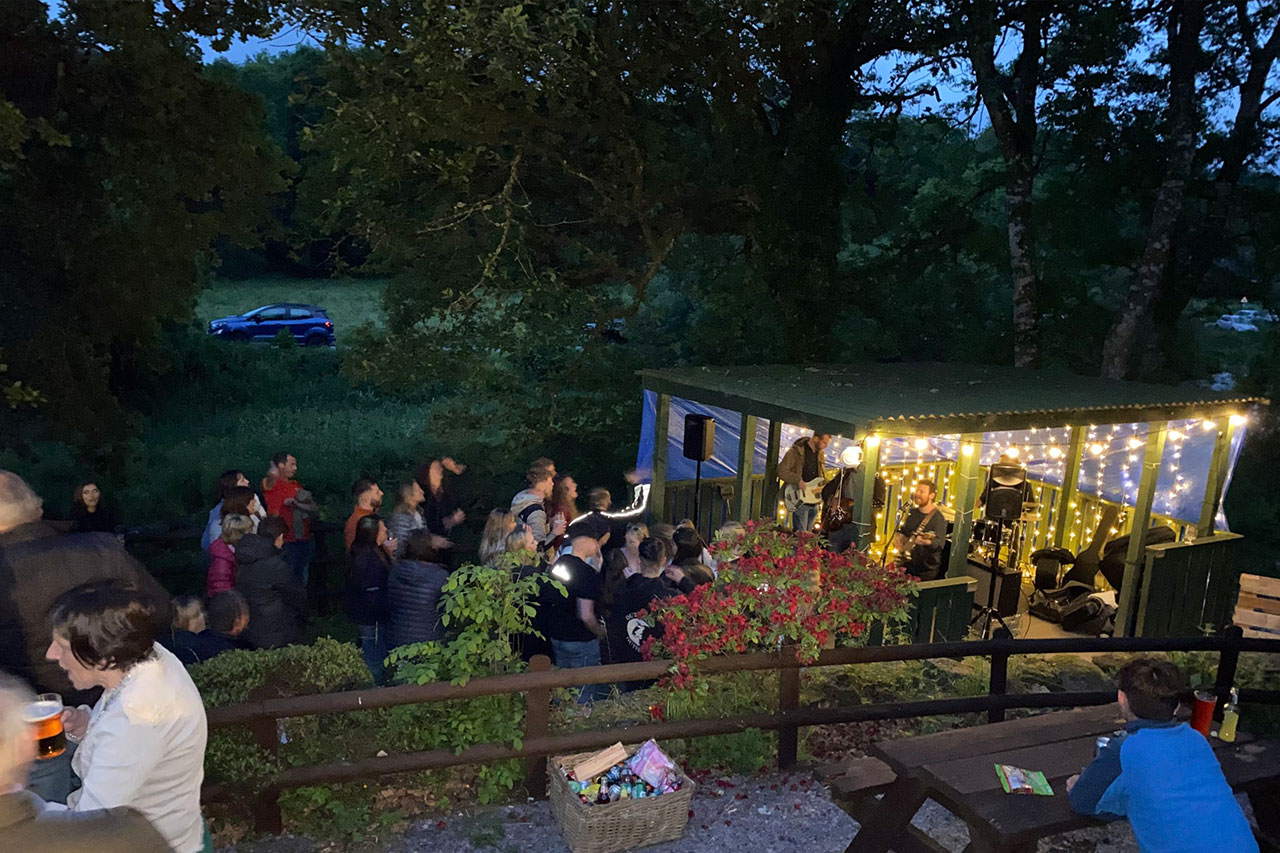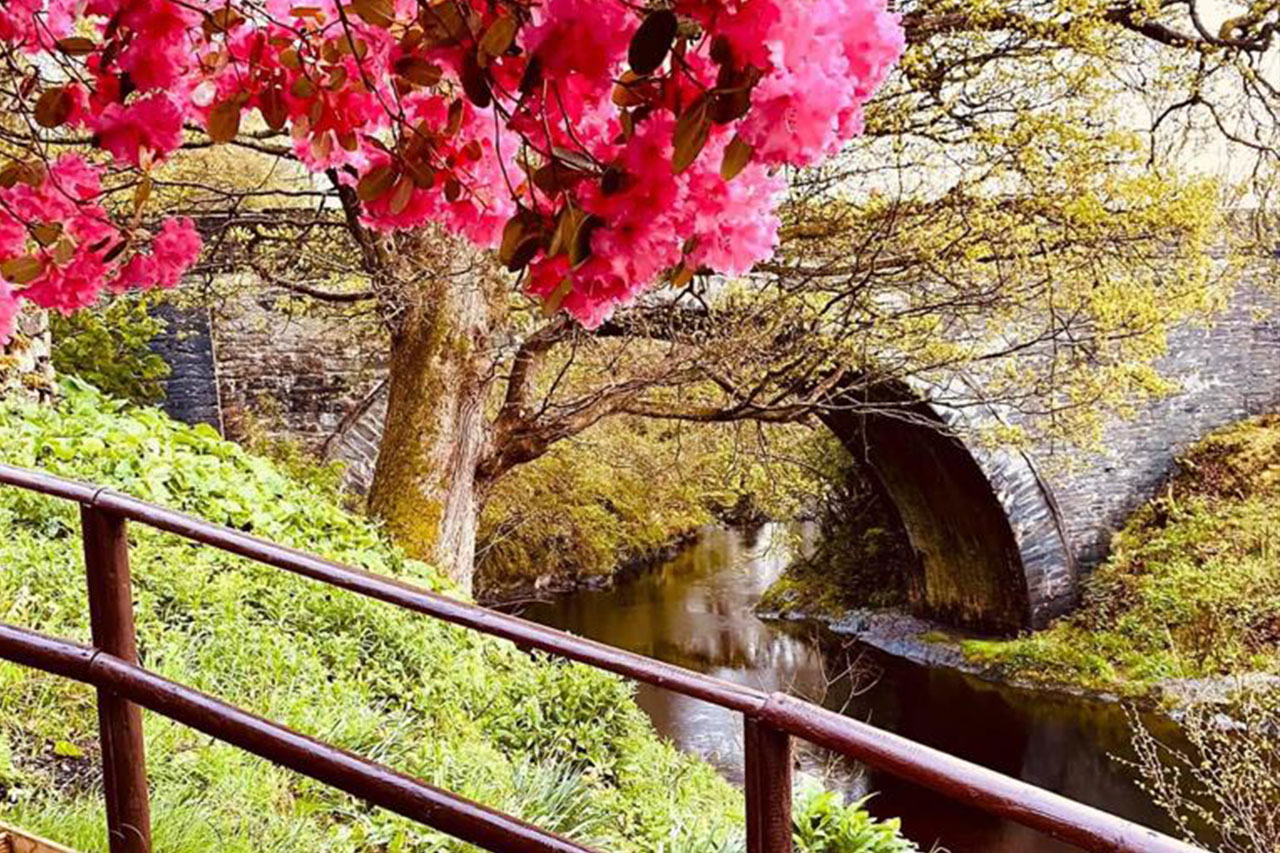 Winter Months
(November 1st – March 30th)
Sunday 12pm – 11pm
Monday 5pm – 11pm
Tuesday 5pm – 11pm
Wednesday 5pm – 11pm
Thursday 5pm – 11pm
Friday 5pm – Late
Saturday 12pm – Late
Summer Months
(start of April 1st – October 31st)
Sunday 12pm – 11pm
Monday 12pm – 11pm
Tuesday 3pm – 11pm
Wednesday 3pm – 11pm
Thursday 12pm – 11pm
Friday 12pm – Late
Saturday 12pm – Late
The Wild Campsite is the Jewel in our Crown
To top it all off, along the River Alwen, we have a quaint campsite – one of the best kept secrets of North Wales. Our campsite is for those who wish to get back to nature and really enjoy old-school wild camping, with a river and an ancient forest and real campfires.
New for this season – you can now book online via Pitchup. Book your stay at The Crown now.
Walking with The Crown Alpacas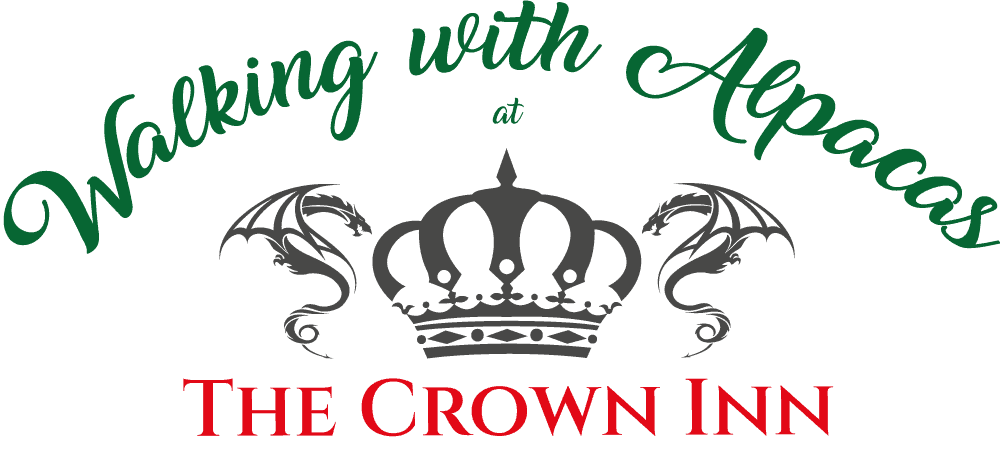 Come and meet the new arrivals!
'Walking with Alpacas' is a great activity for adults and children alike. Experience our friendly alpacas by taking the lead on a leisurely stroll on our little 'Alpaca Island' which is nestled right next to the River Alwen.
Plenty of opportunities to add photos and videos to your Insta and Facebook feed as well as the chance to learn about these fascinating South America creatures.
Don't forget, there is a pub for food and refreshments and, if you want to stay longer we have a small wild camping site too.
For more information about this amazing experience and how to book, please contact Rich or Caroline at The Crown Inn on 01490 420290
Coming up at The Crown… dates for your diary
New dates coming soon
Bands, quiz, pool, darts, magic
New Dates Coming Soon
Please see our Facebook page for more details
Always Something Going On At The Crown Inn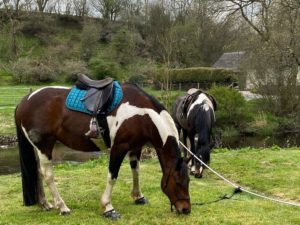 News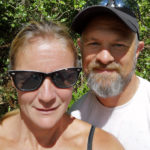 Horses enjoy a lunch at The Crown We had a nice telephone request the other day when some lady horse riders rang ahead to ask
Read More »